SUMO 2023: Sousedky
Sibylle Czichon, Janine Böckelman, Antonia Freisburger, Antonia Rodrian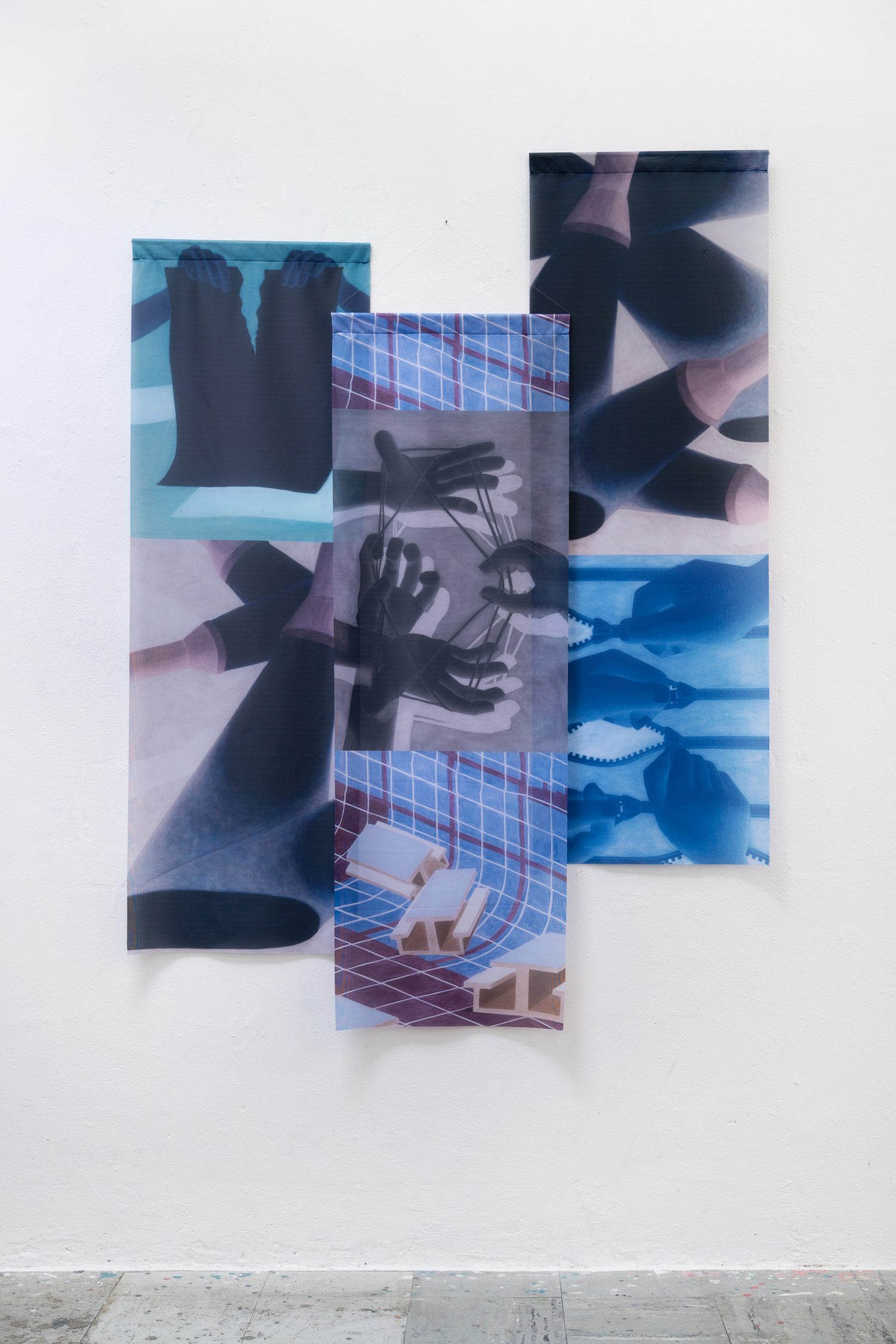 Event info
City Surfer Office a sonneundsolche vás zvou na výstavu Sousedky, která se koná ve spolupráci s projektem mezinárodní galerijní výměny SUMO 2023. Výstava bude zahájena ve čtvrtek 20. září 2023. 
Výstavu "Sousedky" kurátorsky připravil kolektiv stojící za düsseldorfským prostorem sonneundsolche. Představuje díla umělkyň spojených s tamní rozvíjející se scénou mladého umění, jmenovitě Janine Böckelmann, Sibylle Czichon, Antonie Freisburger a Antonie Rodrian.
sonneundsolche a CSO jsou galerie, které obě rozvíjejí koncept artist-run space. Poskytují výstavní prostor komunitám začínajících umělců v Praze a Düsseldorfu. Pražská výstava je završením celoročního společného úsilí obou organizací. V červnu představila sonneundsolche ve svých prostorách v Düsseldorfu výstavu Whispering from the Other Apartment kurátorovanou kolektivem CSO.
—
City Surfer Office and sonneundsolche invite you to the exhibition Sousedky presented in cooperation with the international gallery co-op SUMO 2023.
The exhibition "Sousedky" curated by the collective behind the Düsseldorf space sonneundsolche comprises works of female artists with ties to the city, namely Janine Böckelmann, Sibylle Czichon, Antonia Freisburger and Antonia Rodrian
sonneundsolche and CSO are both artist-run galleries providing exhibition space to communities of emerging artists in Prague and Duesseldorf. The Prague exhibition marks the conclusion of a year-long mutual effort of the two organisations. In June, sonneundsolche presented the exhibition Whispering from the Other Apartment curated by the CSO collective in their Duesseldorf venue.